30 years old already!
---
What is GIS GRAISyHM?
The GIS GRAISyHM is known and recognized at the regional, national and international levels through its various actions carried out since 1993: annual organization of the Regional Day of the PhD students in Automation, management of scientific projects (e.g., SUCRé inter-regional project, AIRR GRAISyHM project), management of research programmes (e.g., CPER TAT, ARCUS, ECO-NET), joint actions with other research groups (e.g., SAGIP, Gis CybCom), organisation of sessions in national or international conferences (e.g., ERGO-IA, IFAC WC, IEEE HMS), articles in journals.
---
Who is GIS GRAISyHM?
11 higher education and research institutions in the Hauts-de-France region
All the regional laboratories of computer engineering, signal processing and automation (section 61 of the CNU) of these institutions.
---
GRAISyHM : team and contact
---
GRAISyHM : press review – extracts
Le Télégramme – 4 juillet 2008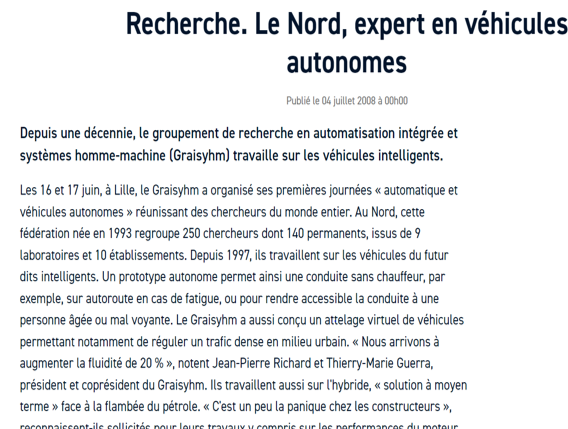 La Voix du Nord – 29 août 2008
CNRS Hebdo – 23 juin 2022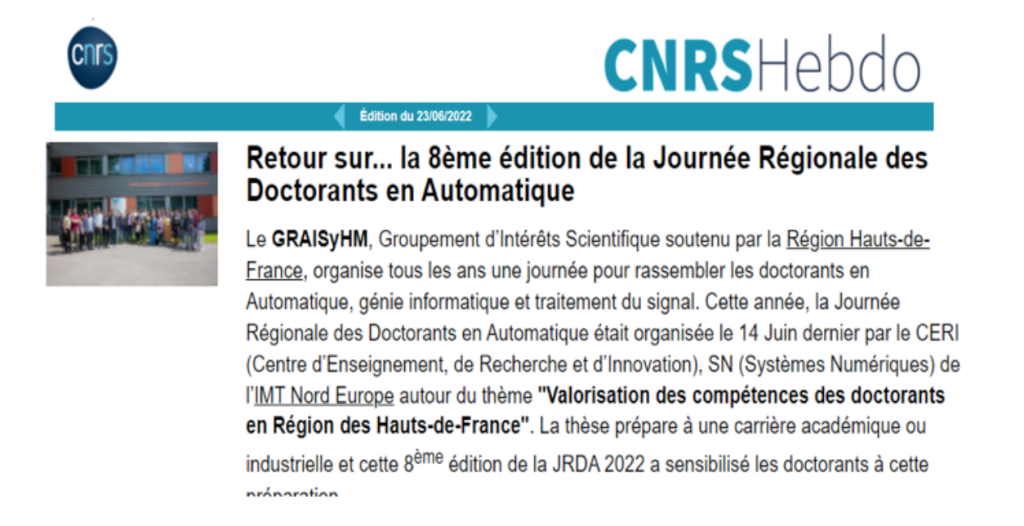 Extract from the Scientific Council meeting of the GRAISyHM – 20 September 1994 – The beginning of an adventure ..